Blocked drains are a nuisance. But, with the right equipment and the right contractors You can clear your drains that are  blocked with minimum fuss.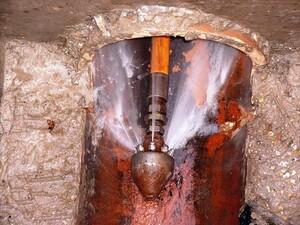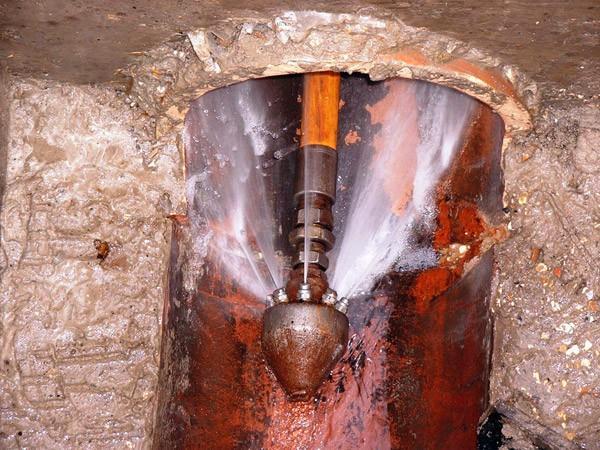 If you think you have a blocked drain, give Airload Environmental a call. We'll send a trained engineer round straight away to your home or business to investigate and sort out your problem. We'll clear straightforward blockages with simple rods, or stubborn obstructions using high pressure jetting equipment, we supply drain cleaning services to the domestic and Industrial markets nationwide.
Forget the cowboys and there little white vans (as seen on rogue traders) we are the big boys and we use JetVac tankers and are fully trained in high pressure jetting and confined space entry plus if we need to we can send in the drain cam.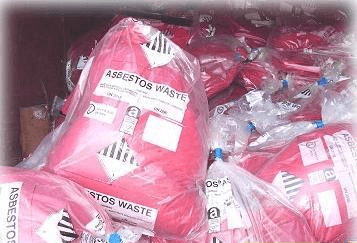 Asbestos was used as a building material in the 60s, 70s and 80s because of its chemical and heat resistant properties. But it can be a killer and the safe disposal of it is of paramount importance.
Asbestos can be found in a variety of places including roofing and wall claddings, pipe lagging, vinyl floor tiles, textured paints and insulated heating systems.  
If you have the expertise required to remove the Asbestos in your home for yourself then we can collect it for safe and comprehensive disposal.
We do, however, discourage people from tackling asbestos themselves due to the potential health problems exposure to asbestos can cause.
Waste tankers are ideal for transporting safely and cleanly any wet liquid waste which needs to be disposed of. Here at Airload, we have a number of tankers of varying sizes available for you to hire, depending on your needs.
Suitable for a variety of purposes from controlling surface water to emptying underground tanks, our slurry tankers have the strength and capacity to aid you in liquid waste disposal, collection and treatment.
Whatever the reason your require a Bulk load tanker, whether it's sewage removal, tank cleaning or simply a means to safely treat and dispose of waste, our friendly team at Airload Environmental are here to help you.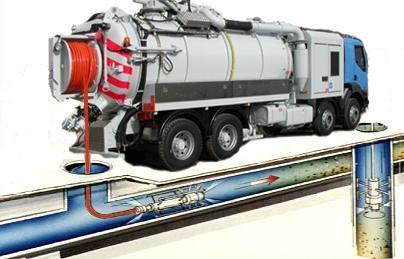 Each of our specialists VAC Tankers is equipped with High Pressure Jet Washer to aid in dislodging blockages and cleaning
Whatever the reason your require our slurry tanker, whether it's sewage removal, tank cleaning or simply a means to safely treat and dispose of waste, our friendly team here at Airload Environmental are here to help.
Here at Airload Environmental we specialize in high lift vacuum tankers for hire. Suitable for many different uses, including the transportation of solids and liquids, including waste, they provide a safe, clean logistic solution.
Our vacuum tankers are also suitable for transporting all hazardous waste, thanks to their robust structure and make-up. And as they're able to hold between 1,000 and 6,000 Gallons of Waste, they're large enough to handle any job.
Depending on the nature of the material to be moved, our vacuum tankers are available in both Mild and Stainless Steel
Our vacuum tankers can also be used as a means of drain unblocking and cleaning interceptors, as are engaged with High Volume Jetters from 30 to 90 Gallons per minute.
Simply give us a call on

0114 2696788

or email us at

Info@Airload.co.uk

for further information!